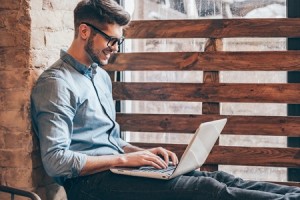 An optimal blog marketing strategy involves a mixture of paid and organic advertising. Whether you want to earn revenue from affiliate marketing links or you want to promote other products/services, here are 3 helpful and cost-free ways to attract new visitors to your blog:
Promote Evergreen Content on Social Media
When it comes to revising a blog content strategy, incorporating a blend of seasonal, event-specific and evergreen content is essential. While seasonal content may only be relevant to site visitors for a couple months out of the year, evergreen content could be useful to anyone at any point during the year (and possibly for years to come).
If you have a solid foundation of evergreen content, then don't let it go to waste. Update broken links and outdated information from evergreen posts you wrote years ago, then republish the content and promote it on your social media channels. It's a great way to freshen up your blog with minimal effort, and people who might not have viewed your content a few years ago can now see the great information and advice you have to offer (just make sure you get rid of that outdated information, which can be a huge turn-off for potential blog followers).
Use StumbleUpon for Every Post
StumbleUpon is an excellent resource for bloggers seeking new (and more) traffic on their websites. As the name suggests, StumbleUpon is designed for users to "stumble upon" new content on topics they're interested in, which makes it an ideal platform for content marketers who want to increase the web traffic figures to their company's or clients' blogs.
If you want to increase your web traffic with StumbleUpon, be sure to publish only the highest quality content with visually stunning imagery to ensure people remain interested in what you're publishing. You can organically grow your blog's fanbase with StumbleUpon and encourage others to share your content.
Incorporate Relevant Keywords
Even if you're not a pro when it comes to SEO, there are still many ways to produce quality, SEO-friendly content for your blog. You can conduct basic keyword analysis with Google or Wordstream to see which keywords and phrases are highly sought-after by your target audience in the search engines.
In the process of keyword research, be sure to aim for mid-range SEO keywords. High-traffic keywords with millions of other associated results guarantee your blog content won't be seen by too many people. To avoid getting pushed out of sight by more popular sites with greater web traffic, selecting semi-popular search terms can help your content stay relevant in search engines without having to compete with much larger competitors.
SEO can be difficult for content marketers who are initially unfamiliar with it, but once you start understanding how search engine algorithms work and which keywords are best suited for connecting your content with your desired audience, it gets much easier and more effective!