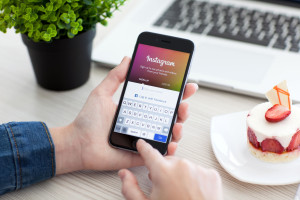 Are you struggling to build your brand's visibility on Instagram? Even if you're making steady progress, it can be frustrating to put in a lot of effort and barely see a bump in your follower count or engagement on your posts. Fortunately, there are several possible explanations for a poorly-performing Instagram marketing strategy. Are you guilty of any of these?
No Hashtags
How is your target audience supposed to find you if you're not using hashtags on your posts? While you could certainly direct your followers from other social media platforms to your Instagram handle, it's much easier to bring in new followers organically through search. This means you should have at least 5-6 hashtags per post (you can include up to 30 hashtags total, but you don't want to clutter your posts with them, either).
Also be sure to include relevant and specific hashtags. If you're selling pet products, then #dog and #cat are not going to help much because there are hundreds of posts with these hashtags published every minute! Instead, research more specific hashtags that are less popular – such as #dogtreats or #cattoys – so your posts will remain in a higher position in the search results for a longer period of time.
Low Quality Content
You don't need a professional camera to post high quality photos on Instagram, but you do need an eye for quality imagery. Rather than posting any old photo you have of your product or service, take time to build up a portfolio of quality photos that you can post to your account on a regular basis. Take time to experiment with the different filters and editing settings for optimal lighting and color effects, and focus less on the quantity of images you post and more on the quality of posts you're publishing on your brand's account.
Irregular Updates
We live in a world where almost everyone online has a short attention span (especially when it comes to anything remotely related to advertising). However, publishing high quality, intriguing posts on a regular basis can help you grow your audience. Rather than posting whenever you feel like it, set up an Instagram content schedule and dedicate a couple hours per week to taking more photos, editing those photos, and researching different caption and hashtag options for your posts. Sporadic updates will drive away followers, but consistent updates with meaningful imagery/messages will likely bring in new followers on a weekly basis.
Minimal Engagement with Your Fans
One of the biggest mistakes marketers make on Instagram is pursuing new followers while completely ignoring their existing fanbase. If you have followers who regularly like or comment on your posts, then be sure to engage with them! Give them a shout-out in your Instagram story, respond to every comment, and go like their photos as well to show that you appreciate their dedication to your brand.
Staying within Your Bubble
Don't limit your outreach to your existing base of followers. When you have relevant hashtags attached to your posts, click on those hashtags to see what other people are posting. By liking and commenting on other users' posts, you'll pique their interest and indirectly encourage them to go check out your account. If you have high-quality images and good messaging in your posts, then they might even follow you! This is truly an organic (free!) way to attract new followers, so don't miss this opportunity to grow your fanbase by going outside of your bubble on Instagram.