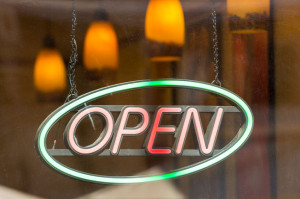 After a long year of uncertainty, many retailers are bracing for a resurgence in in-store shopping. They need to be ready to handle the potential uptick, as more people are vaccinated and feel more comfortable with the idea of shopping indoors. To that end, small businesses in the retail sector would be well served to employ the following tactics to drive results:
Social media
Social media has become an effective tool for getting the word out not just about products, but a retailer's overall presence and brand. That's why, at minimum, they should be using Facebook, Twitter and Instagram to stay relevant and top of mind. This is especially critical if you're trying to drive traffic for an event or specific promotion.
Influencers
On a related note, influencers have become ingrained in modern approaches to marketing and can help a brand hit a specific target market. Consider the fact that more than 70 percent of consumers say they make buying decisions based on recommendations, reviews, social media, and online search. The lesson? Don't diminish the role these personalities play in introducing and endearing customers to your brand.
Embrace collaboration
Small businesses have learned to do more with less, and even as the economy improves, there's still value in embracing this mantra. For instance, collaboration can benefit smaller retailers. This might mean planning a pop-up event with a brand that aligns with your ethos. Even if you perceive them as somewhat of a competitor, there's still value in working together to increase foot traffic.
Keep flexibility in mind
Don't put all of your eggs in the proverbial in-store sales market. That's because there are some customers who've become at home with the idea of e-commerce and likely will continue to place at least some of their orders online. A robust online storefront will allow you to cater to this segment. At the same time, you can continue to invest in the in-store shopping experience.
As we look to the summer months and increased consumer spending, I'd like to offer my assistance so you can reconnect with your customers and prospects in a meaningful way. With that in mind, I'd like to give you and your team a one-time complimentary social media "reach" assessment (No obligation or risk). Follow this link to schedule a Zoom call with me and our top strategist. Simply click the link to access our calendar and schedule the Zoom call. Be sure to pick a time that you can be in front of your computer and check your email for a confirmation. The confirmation will contain instructions for joining the Zoom meeting. By doing it this way we will be able to share our screen and show you some live examples of what we do.