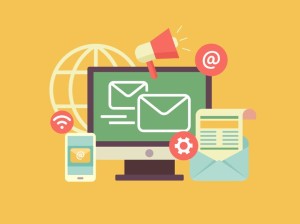 A bigger audience is always better when it comes to social media, right?
Turns out, that may not always be the case! By targeting who sees your posts, you may actually be able to increase your engagement. Facebook's targeting feature allows you to reach the audience most likely to engage with your content.
Here's how it works: Facebook lets you pick certain subgroups within your followers and direct a post to those groups. Without targeting, a post can pop up in the newsfeed of any of your followers. But with targeting, you can direct your post based on a variety of factors. Here are a few:
Age
Education
Gender
Interests
Relationship status
Language
Workplace
Location (country, state, city)
So for instance, if you are a business with multiple locations – but only one has a special – you can target only the audience in that geographic area.
Obviously there are pros and cons to targeting. If you do nothing but targeted posts, you are limiting the potential reach of your message. Only those in your targeted group will see the post in their newsfeed (though anyone can see your targeted posts by visiting your Facebook homepage). But even though the audience is smaller, they are receiving posts that are more relevant to them.
If you use the shotgun approach, you're limited to posting broad content that will appeal to your entire audience. And, if you don't select a specific audience and choose to do posts directed at a specific audience anyway, you may end up alienating a large section of your audience. They may un-like your page if they are constantly seeing content that does not match their interests.
Concerning your ROI analysis, even a few dollars per week can make a huge difference when it comes to reaching those followers who are most likely to engage with your brand. The best marketers know how to combine targeted posts with broad-spectrum posts that appeal to a wider audience. Mybigsocial can help you get started!