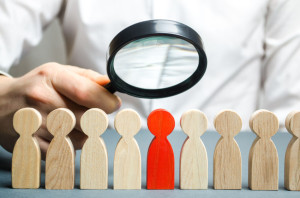 It's no secret that a job seeker's market, which means the onus is on employers to amp up their efforts to attract top talent. Here are a few ways to do just that:
1. Leverage social media: If you want to seek out candidates actively, social media provides such a venue. LinkedIn, Facebook or even Twitter might be worth your time and efforts. Be sure you're using these tools to the fullest extent and your social media presence is current and professional.
Speaking of social media, I'd like to give you and your team a one-time complimentary social media "reach" assessment (No obligation or risk). Follow this link to schedule a Zoom call with me and our top strategist. Simply click the link to access our calendar and schedule the Zoom call. Be sure to pick a time that you can be in front of your computer and check your email for confirmation. The confirmation will contain instructions for joining the Zoom meeting. By doing it this way we will be able to share our screen and show you some live examples of what we do.
2. Work with a third party. Recruiting agencies have a large database of job seekers. As an employer, you'll need to provide them with the duties and job qualifications so they can build a talent acquisition strategy around your needs.
3. Maintain an active community presence. Festivals, fundraisers and other public events can provide visibility and an opportunity to interface with potential staff. Make sure your branding is strong so you stand out from the crowd.
4. Implement a referral program. The employee referral program is perhaps the most under-utilized approach, yet has the greatest potential. Consider this: When your employees refer someone to their company, their reputation is on the line, too. Great people attract great people. It becomes a matter of sweetening the deal so they're encouraged to reach out to their personal network.
5. Reach out to past employees. It might seem awkward at first, but getting in touch with people who've moved on — and left on good terms — can be a worthy pursuit. They know your organizational culture and might be able to recommend their friends and family to you. Also, it may be a long shot, but they might be willing to come back and work for you, given the invitation.
In short, your talent acquisition strategy must align with your enterprise's goals and priorities. There's no one-size-fits-all approach so it's a matter of knowing what might speak to your ideal candidate.