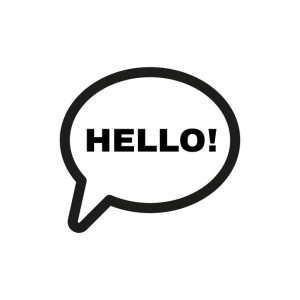 It's no secret that the world looks a lot different than it did a year ago. The pandemic turned many industries on their head. Chances are yours was affected in some way and it altered your relationship with your customer base. Don't worry, though, you can make up for lost time by trying out a few of these tips:
1. Use email to your advantage.
Not everyone is on social media, and even if they are, they might miss out on important updates. An email campaign is an easy way to send pertinent updates and invite them to re-engage with your business.
2. Host a small event, with proper precautions.
If you have a brick-and-mortar storefront, you might use this time to invite customers back on site. Foresight and flexibility in mind, a fun, small event will get customers re-engaged and hopefully, that will translate into more sales.
3. Support your local community.
The pandemic is still weighing on the neediest in our society. If you're able to contribute, you might consider making a monetary donation to your local food bank, homeless shelter or social service organization. If your budget doesn't allow for financial support, there are other ways to make an impact. For example, you could promote a charity on your social channels and/or volunteer your time. Customers are more socially conscious now more than ever, so any effort you make to help will likely be well received.
3. Listen to customer feedback.
Customers' needs and budgets have likely evolved over the last year. Your product or service may be more in demand, or perhaps it's on the back burner. There's really only one way to find out for sure. Checking in with your customers now will give you the chance to adjust course if necessary. You might have to make some short-term changes for the sake of long-term gain.
On that note, I'd like to offer my assistance so you can get in front of your customers again. I'd like to give you and your team a one-time complimentary social media "reach" assessment (No obligation or risk). Follow this link to schedule a Zoom call with me and our top strategist. Simply click the link to access our calendar and schedule the Zoom call. Be sure to pick a time that you can be in front of your computer and check your email for a confirmation. The confirmation will contain instructions for joining the Zoom meeting. By doing it this way we will be able to share our screen and show you some live examples of what we do.