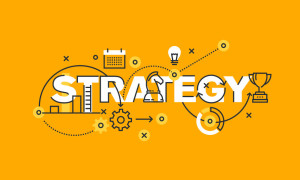 Social media has grown to be a powerful internet marketing tool. On any given day, there are millions of users on YouTube, Facebook, Instagram, and Twitter engaging in videos, pictures, and stories alike. Your business can easily take advantage of that to bolster brand authority and loyalty. Through social storytelling, brands can supercharge engagement levels and ultimately drive their business to profitability simplistically through social media marketing.
How Social Media Marketing Can Help Your Business
1. Hot leads: Social media marketing is an opportunity to get quality leads already interested in your brand. The platforms enable you to nurture promising customers into loyal customers. You can easily feed them content that meets their informational needs and answers their pressing questions. By now you know that customers shun direct advertisements; social media helps you speak and appeal to them with subtlety.
2. Reputation management: Trust and credibility are the key pillars of a successful business. An effective social media marketing strategy involves both online reputation management. You can quickly generate positive reviews and directly share them for everyone to see. Studies show that 90 percent of online purchases are influenced by recommendations from friends and family- social media is this vehicle.
3. Increased visits to your physical store: When you manage to gain brand visibility on social media, you can expect to receive increased calls and inquiries at your store from new customers. Simply put, offline sales start online.
4. An extremely affordable marketing tool: It's no secret- social media marketing budgets are low, but the returns are high. The platforms enable laser-focused targeting in much regard to audience segmentation.
5. Growth for smaller business: Established companies lock small startups out of the market by investing heavily in paid promotions and expensive marketing. As big companies spend on mainstream media, you can direct your resources to social media.
How to Get Social Media Marketing Right:
Keep the journey to your products simple and user friendly.
Provide a seamless experience to your users by being clear and direct. Many brands unintentionally drop users on their homepage by way of social media. This is because the customer is now forced to find what they're looking for. We must be shown what we are looking for. The easier, the better.
Be personable and relatable.
Invite your email contacts to follow you on social media. Make this exclusive and worth their time by providing information that they could not get elsewhere.
Use hashtags. It's estimated that seven out of every ten hashtags on social media are product related. Hashtags are the gateways to profit-making opportunities for growth. Brands use this audience customization functionality to focus on appealing to receptive consumers. The hashtags on an image are ranked in public feeds where the particular hashtag is aggregated. Brands can use hashtags to increase online traffic by adding a URL to the images with relevant hashtags.
Social media influencers: Social media users that thrive in numbers of followers and likes are at the forefront of driving engagement levels. Businesses can hire social influencers for specific campaigns to increase brand awareness or augment web traffic. Tapping into such potential can catapult brands to the next level.
Social media insights: This is a free tool. You can use traffic metrics to help focus your marketing efforts more efficiently. Be sure to utilize the insight tools when creating and designing a social media campaign. You will be able to tell where and how each post was discovered and the impressions it managed to garner. Accounts can also find out how many new followers and direct profile visits a particular post triggered.
Social media is a dependable and essential platform for online marketing. If you are trying to develop a proper strategy for social media marketing in Arizona, and find yourself asking the following questions, feel free to reach out to us today for more information.
1. How do I market my business?
2. How can I increase my brand awareness?