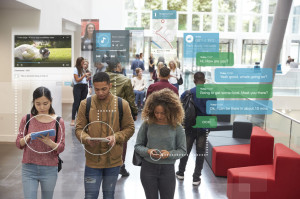 Consumer reports find the extinction of direct human interaction. While this is not necessarily a current headline, the truth remains – technological platforms on all scales are taking over social, business, and political conditions.
The ease with which we communicate online is both a curse and a blessing, the latter particularly for digital marketers. No longer do we need to populate mailboxes with paper flyers or design eye catching imagery paired with witty verbiage amass billboards located downtown. Enter the new age of marketing. Enter social media marketing.
5 Steps to Create a Solid Social Media Marketing Strategy
Social media marketing, in literal context, is the manipulation of social media platforms and online sites for service and product promotion. To a certain degree, this is free exposure for a startup or small business. As the entity grows with time and strategic implementation, so too can the digital marketing budget.
Once the platform and source are determined, what about the content and posting schedule? What about consumer research? Integration? Analytics?
Below are five elements to help create a go-to social media marketing strategy that's sure to win followers.
Who are you marketing to? Customer persona is imperative to a company or brand. The adage, "you can't please everyone" is more true today than ever before. Understanding your core consumers allows you to market directly to the people most interested in your product, without wasting energy or money on an all-inclusive approach. Some companies go so far as to name their personas. It may seem a bit extreme, but this tactic helps narrow the vision when it comes to clearly navigating and designing particular marketing campaigns for your target audience and consumers.
Who is your biggest competition? Understanding the brand image outlaid by your competitors gives you an immediate advantage. What is working for them? How often are they promoting products on Instagram? Getting a general overview of the strategies being used by your direct competitors allows you to use their current methods while simultaneously getting ahead of the curve. Insight is the ultimate goal here.
Content is king! Cliche? Yes, but truthful nonetheless. Content in general marketing strategies can make or break campaigns, but when the entire platform is completely derived from imagery, the stakes to generate creative content is even higher. Grabbing a prospect's attention has always been a high-ranking goal of a marketing team, if not the biggest goal. Social media marketing should be no different. Creative videos, images, informative graphics, etc. should be consistently generated and implemented within a strategic posting schedule.
Engage with your followers. You have done the work to bring the customers to your page, now talk to them! Engaging (quickly) to any incoming inquiries or comments bodes extremely well for a brand. This instantly increases recognition, trust, and the buyer/company connection. Trust is essential for any e-commerce or online business. If a customer trusts that you are a real entity, then purchases become more prevalent.
Track, measure, compare, and improve. This step could arguably be the most important step overlooked by far too many social media marketing strategists. Without measuring your efforts, how can you possibly know if your campaigns are working and driving the intended leads to the top of your sales funnel? Interconnections and integrations are vital to the lifeline of a marketing campaign. Integrating analytics, understanding the data, then altering strategies to increase lead generation is the foundation to a thriving and continuously growing brand.
We understand that marketing in general can be an overwhelming and daunting task. Add technology and digital media into the gauntlet and you have a whole other sector of nuances to deal with. Local specificity can add another step in the ladder. If you find yourself struggling to realize the full potential of your brand strategies, and are predominantly dealing with social media marketing in Arizona, reach out to us. We can help!