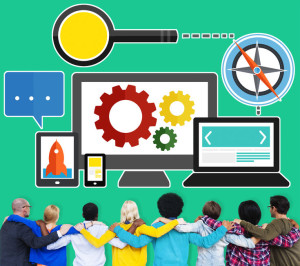 Content is one of your most precious assets. It's what brings traffic to your website. It's what compels visitors to take action once they've arrived. It's what entices one-time customers to become repeat clients.
Since it is such a valuable commodity, content that gets shared becomes priceless. But figuring out what motivates people to share content can be hard to pin down.
Give these three tips a try.
Check out the competition. What are your competitors writing about? Which businesses in your industry are receiving the most traffic? For competitive intelligence, try Alexa, Ghostery, SimilarWeb, or Quantcast, all of which have free versions along with more robust paid models. Examine the top-performing content of your rivals and see what you can improve upon or add.
Hook them with the title. The title is often the only thing users see as they scroll through their social media feeds or browse their email newsletters. If the title doesn't grab them, it won't matter how great your article or post is because it'll never get read. A great title can even motivate people to share or retweet without reading the actual content first. When drafting your title, keep your ideal reader in mind and think about what would connect with them.
Variety is the spice of content. Boring content doesn't get shared, so make sure you're switching things up. A good content mix is key. Post links to interesting articles, share infographics or image quotes, go live with video, run a contest, host a Q&A, solicit feedback. The possibilities are endless, which makes the content endlessly shareable.
You put a lot of work into your content, so why not get the most out of it. Making it inherently shareable will help it get in front of the greatest number of people, which will build your audience and brand awareness.