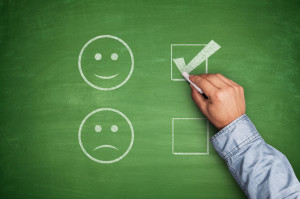 It's time for some good news, don't you think?
A recent sentiment survey of small and medium-sized business (SMB) owners describes their outlook for this year as optimistic, despite the significant impact of COVID-19 on the economy in 2020. The survey suggests that business owners expect an uptick in hiring, technology purchases, and overall growth.
This is in contrast to the tough times many businesses faced amidst safety restrictions. Surveys show 41.3% of businesses reported that they were temporarily closed because of COVID-19. A far smaller number—1.8%—reported that they were permanently closed because of the pandemic. By contrast, only 1.3% reported that they were temporarily closed for other reasons; 55.5% reported that they were still operational.
The bottom line? This is resiliency in action. There's no denying that small and medium-sized businesses like yours add to the fabric of our communities. Their owners are hardy and enterprising and the statistics underline that reality. In light of multiple vaccines coming to market and other promising news, consumer confidence — and by extension sales — will hopefully rebound as well. That all bodes well for Main Street.
On that note, I'd like to offer my assistance so you can start the year with renewed confidence. I'd like to give you and your team a one-time complimentary social media "reach" assessment (NO obligation or risk). Follow this link to schedule a Zoom call with me and our top strategist. Simply click the link to access our calendar and schedule the Zoom call. Be sure to pick a time that you can be in front of your computer and check your email for a confirmation. The confirmation will contain instructions for joining the Zoom meeting. By doing it this way we will be able to share our screen and show you some live examples of what we do.