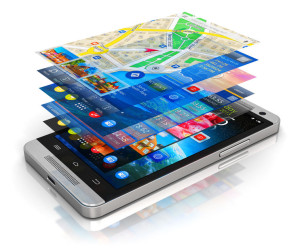 Social media is arguably the most powerful marketing tool businesses have at their disposal. Millions of people have access to social media daily, generating an endless pool of consumers waiting to be tapped into. Unfortunately, many businesses are yet to realize the full potential of social media marketing—a lack of strategy is largely to blame—which, when used correctly, can propel any business into the black.
How do you make use of social media marketing? Social media is, after all, quite expansive, and comes with lists of nuances and best practices. Enter the necessity of a thorough social media strategy. All forms of marketing require a go-to strategy, and social media marketing is no different. In order to reach potential customers, you need appropriate tools, tests, and techniques to ensure you are focusing on your target market.
Elements of a Sound Social Media Marketing Strategy
1. Meaningful Metrics: It is easy to see how many likes or retweets you get for a given post. Vanity metrics, as they are referred to, are nice to look at but lack genuine market value. A sound social media strategy tracks the metrics that carry weight, such as web referrals, conversion rates, and lead generation. Of course, every business will track different metrics as is dictated by their goals and conversion specificity. Regardless, the analytics you use should provide insight to what is working and what is not. Collecting meaningful metrics should provide decisive numbers through which you can measure your business' return on investment (ROI).
2. Real-World Data Collection: Know your audience. Who are you selling to? These ideologies cannot be overstated. Learning about your social media audience gives you insight into the kind of content they respond to, and the marketing techniques that are most effective. Do not assume here – use the data. Building a brand persona helps view your audience as more than leads. How do they interact on social media, what are the languages they speak, who are they following. Learning their geographical location can conjunctively give you insight into how they react to specific products. Such information can be obtained via insights provided through individual social platforms, and can be an invaluable asset when building a target audience list.
3. Room for Competitive Analysis: Use social media marketing because your competition is already using it. Rather than view it as a race, use it as an opportunity to learn from them. Competitive analysis lets you track and compare your competitions wins and losses. You can easily see the techniques that worked for them and those that did not. Competitive analysis is especially valuable to new businesses as it provides an industry standards foundation.
4. Evaluation and Optimization: A thriving social media strategy leaves room for proper evaluation and optimization of current marketing implementations. Optimization must be consistent and constant. There are social media audit templates and outsourcing opportunities that help you assess your current and projected social media presence compared to a competitor. With such tools at your disposal, you can narrow down your target market to the sites they use, and account for social media engagement percentages.
5. A Content Calendar: Great content is key to maintaining a vibrant website, but when it comes to social media, timing is everything. When to post is just as important as what to post. Planning your social media posts ahead of time can increase your reach and impact with thoughtful analysis. A posting schedule includes the type of content to be posted as well as when it should be posted. It can be a simple day-to-day calendar, a weekly breakdown, or a monthly overview, depending on how frequently you intend to interact with your audience. Organizing your written and visual content is vital, but so is peak time posts allowing for highest engagement.
Again, social media marketing is a phenomenal tool for businesses. Do you want your go-to market strategy to reach its full potential? Then social media is a must. Once you have a plan, you can save time and manpower by streamlining your online activities in a manageable and organized manner. If you have the following questions, contact social media marketing in Chicago for more information.
1. How do I market my business?
2. How can I increase my brand awareness?