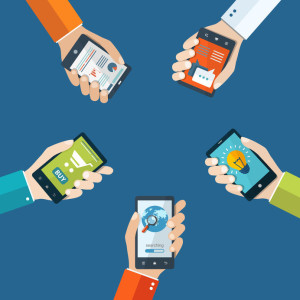 When it comes to advertising on Facebook, diversifying your campaign strategies and objectives will typically produce better outcomes than running the same campaign over and over again with minimal tweaks. While it might seem intuitive to aim for more page likes with each campaign in order to bring in more followers who will then view your future posts in their feeds, you might find that other campaign objectives are more useful for your brand's unique marketing goals.
To help you decide which central objective you should chose for your next Facebook advertising campaign, here's the run-down on some major objectives that you should consider:
Page Likes
This is one of the most frequently chosen campaign objectives because many marketers assume that more people liking your page will translate into more engagement in future posts. However, now that Facebook allows users to unfollow people and pages, you're not guaranteed to show up in people's newsfeeds (especially if your post isn't a paid promotion, as recent changes to Facebook policies indicated the company will prioritize posts from family and friends more than brands).
This objective is ideal for anyone who is new to advertising and Facebook and wants to grow their page. It's general enough that you don't need to put in a ton of time developing content for this campaign, and it's an effective form of social proof when you have a solid base of Facebook followers to demonstrate you are actively increasing your brand's presence on the social media platform.
Post Engagement
Sponsored or boosted posts are ideal for marketers who want to promote a specific product, service or event. You're not overly concerned with attracting new members from your target audience as much as you want to drive awareness or sales around a specific thing, such as a new product release, revamped package pricing structures for your services, or an upcoming event.
With post engagement, you'll likely get multiple people liking, commenting or sharing your post, even if they don't like your page! This is a useful tool for reaching younger, tech-savvier audiences that are wary about liking pages after they were spammed by different pages in the 2010-2015 era (before Facebook started really adjusting its algorithm to prioritize content from friends over random pages people forget they had ever liked on Facebook).
Traffic
This campaign objective is ideal for advertising something you can't fit into a single Facebook post. For instance, you may have a landing page with long-form content, video and multiple photos – something that would never work for a simple Facebook post. The traffic objective is designed to get people to click on your ad, which will then lead them off-site. You can direct traffic to a landing page, online store, donation page, or many other options.
Facebook even lets you choose from a variety of calls-to-action, such as "Learn More," "Book Now," "Download Now" and so on.
Video Views
Video content is increasing in popularity year after year. As Facebook's own website claims, 100 million hours of video are viewed on Facebook each day, but many brands remain uncertain as to how they can promote their videos more effectively. This is where the Facebook video views campaign objective comes in: audience members can watch your branded videos directly on the platform (preferably with captions and no sound, as autoplay videos with sound are typically unpopular with Facebook users).
Event Responses
Are you hosting an event in your area soon? Do you offer free monthly webinars for anyone who signs up at your registration link? If so, then the event response campaign objective would be a much better option than a simple post engagement campaign because your call-to-action will specifically ask target audience members who view your ad to sign up for the event.